Welcome to New Barn Close Surgery
First established in 1981, Barn Close Surgery is an NHS General Practice, providing primary care service to Broadway and the surrounding areas. Our Doctors, Nurses and staff pride themselves on the high quality care that is provided. We aim to be helpful, efficient and understanding to all of our patients, treating them promptly with high standards of care.
Originally located on Broadway High Street, "New" Barn Close surgery has now moved into brand new building on Station Road. Equipped with new facilities and equipment, including plenty of on-site parking, the Surgery can welcome patients into a wonderful, state of the art building that can provide excellent primary care.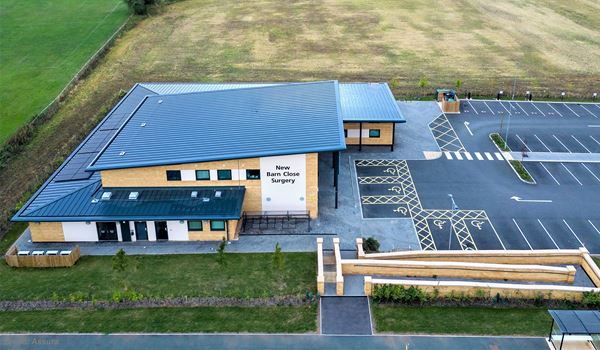 Patient Practice Group Minutes Archive
Patient Participation Group
The Patient Participation Group has been set up to act as a channel of communication between patients and the practice to suggest ways in which the processes and practices by which patients access and use the services might be improved.
We are very interested in recruiting patients for the group, we feel it is vital that all patients are represented in all age groups for us to be successful.
If you are interested and feel you would like to participate contact the Surgery by clicking on 'Join our Patient Participation Group', on the left, and completing the form.
Newsletter
To receive future editions of the newsletter straight to your inbox sign up below.